Back to all news
Hariri: We created largest cargo air bridge to deliver vital goods and medical equipment to KSA during COVID-19 pandemic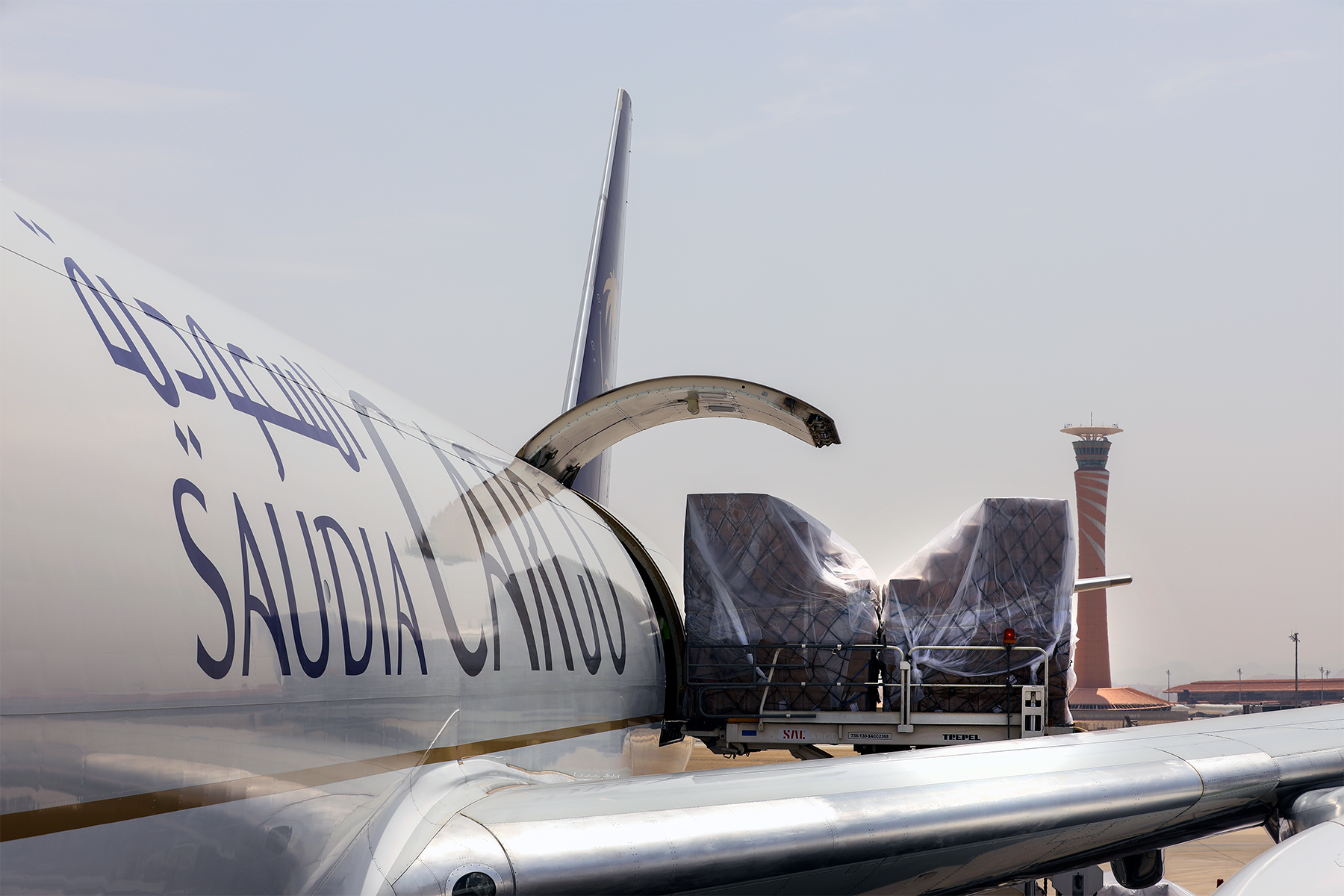 Saudia Cargo has operated more than 1500 flights since the COVID-19 restrictions came into effect in March. 500 of these flights have been operated using passenger aircraft deployed for international air cargo, according to an announcement by the company. The move reflects the efforts the company has exerted to fight COVID-19.

From March through June, Saudia Cargo has transported around 75,000 tons of vital shipments to the Kingdom including medical and PPE equipment as part of the Saudi health authorities' efforts to prevent the spread of the pandemic.

Saudia Cargo CEO Omar Hariri pointed out the company has, since COVID-19, mobilized its vast logistics resources to ensure the smooth delivery of medical shipments to the Kingdom and has established an integrated cargo air bridge specifically for this purpose.

The company, Hariri noted, has operated a combined fleet of freighter and passenger aircraft enhancing all operations related to the air transportation of medical equipment and medicines to the Kingdom in order to mitigate the economic and health impact of COVID-19.

Deploying passenger aircraft to carry cargo only including the utilization of aircraft cabin loads - in coordination with the Saudi Arabian Airlines Corporation - has enhanced the capabilities of the cargo air bridge used for transporting essential supplies and vital commodities thus ensuring the Kingdom's markets and supply chain demands were consistently met.

Saudia Cargo has taken numerous precautionary measures since the COVID-19 emergence to ensure that cargo and logistics operations continue smoothly and efficiently. The company has increased the number of flights covering many global destinations and markets in the Middle East, Europe, Africa, Asia and the United States and carrying all goods needed for the economic and commercial movement inside the Kingdom. Saudia Cargo adheres to strict preventive and protection instructions to ensure the safety of its staff.