Back to all news
Saudia Cargo celebrate graduating the first batch of Cargo Future Cadres program in collaboration with FHM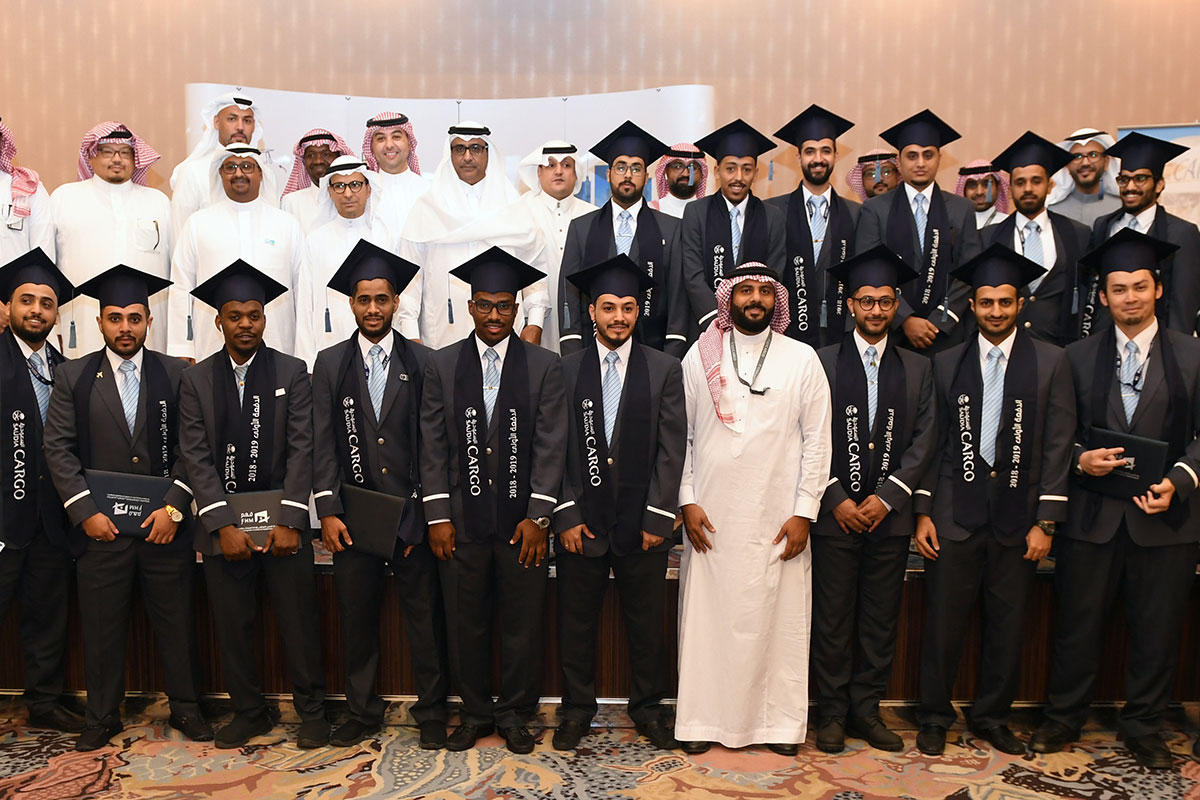 Saudi Airlines Cargo Company celebrated the occasion of graduating the first batch of Cargo Future Cadres program in collaboration with The National Training Center for Facilities and Hospitality Management (FHM) which was attended by Dr. Talal Al-Harigi, Executive Director of FHM & representatives from several official organizations that supports the program.

Omar Hariri the CEO of Saudia Cargo handed the certifications to the first batch members who successfully passed the program & officially started their duties in cargo operations management in the ground handling sector of the company.

Hariri congratulated the first batch cadres composed of 19 employees. In his speech he addressed the care given by Saudia Cargo towards Saudization programs & cadres preparation as well as benefiting from government initiatives in this area to achieve higher services & performance levels in the cargo & logistics industry in line with the Saudi vision 2030, indicating that the next short period will witness the graduation of the second and third batches in Riyadh and Dammam.

Dr. Talal Al-Harigi, FHM Executive Director praised the cooperation between Saudia Cargo & FHM to qualify Saudi cadres to enter the labor market, furthermore, during the ceremony he noted that Saudia Cargo has given the opportunity for national cadres to work in its facilities and achieve the company's strategic objectives, the center successfully managed to qualify these cadres through practical and theoretical training.
In February 2018, Saudia Cargo launched the training program, in cooperation with the National Training Center for Facilities and Hospitality Management "FHM" which ends with recruitment, coming in line with the company's strategy to increase Saudization, this program was named "Cargo Future Cadres" it aims to train new graduates on cargo & logistical operations.